Years 10-12 OLNA
Years 10-12 students required to complete OLNA will be provided with a timetable of their sessions.
School Prefect Elections
We will be holding the school elections for Prefects for 2021 on Thursday 27 August. The below Year 11 students have recently been doing their presentation to peers and staff on why they should be elected Prefect for 2021.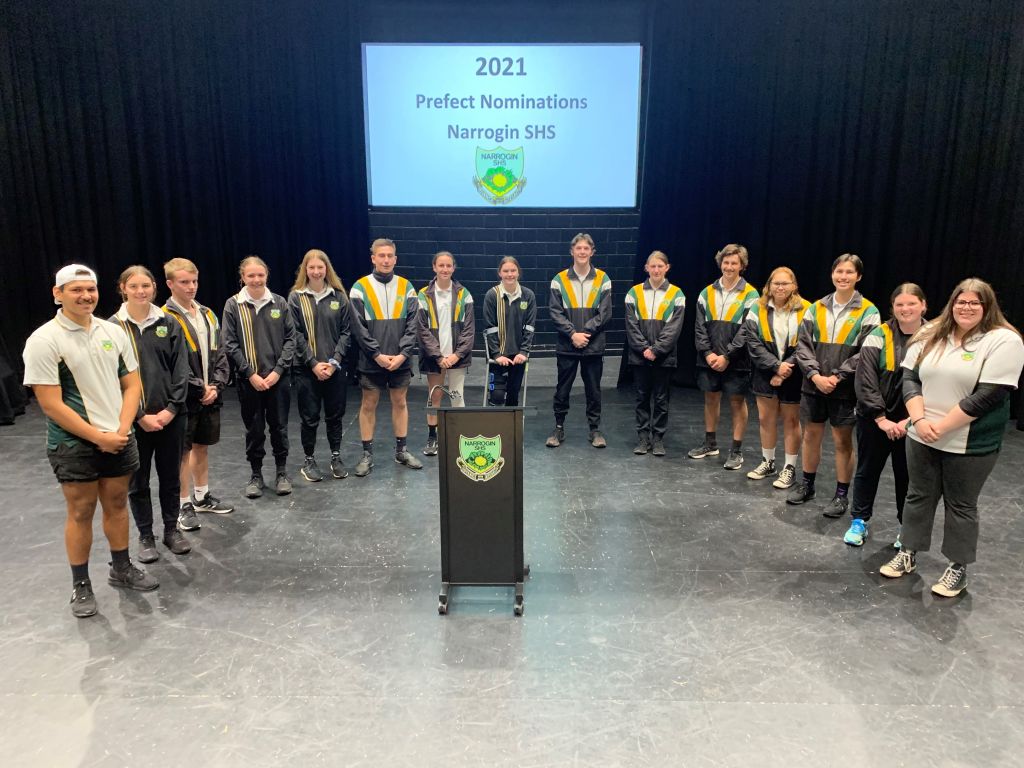 P & C Meeting
The P&C Committee will be holding a meeting in the Administration Office Conference room from 6.30pm, we would love to see new parents who are looking at getting involved in our school community.
School Development (Pupil Free) Day
There is a Pupil Free/School Development day on Monday 20 July, we look forward to seeing all students back on Tuesday 21 July.
Whole School Top Student Assembly
We will be holding a whole school Top Student Assembly on the first Wednesday back in Term 3. Parents/caregivers are welcome to attend, we do ask however that you please come to the front office at 8.50am and you will be met by student councillors and escorted to the gymnasium. Morning Tea will be available after the assembly in the Trade Training Centre.